Brokerage
Viticultura Central Otago brokerage was established in 2010. It was the first specific viticultural brokerage set up within Central Otago. Owned and operated by Jason Thomson and Timbo Deaker, both Viticulturist, combine to have over 30 years experience in the local wine industry.
 At the time there was a considerable 'over supply' scenario within New Zealand wine industry, and the consideration of setting up the brokerage had two main aims. To provide a service for struggling growers who had no way of selling their fruit. Secondly to supply Central Otago fruit to wineries that have the capacity to distribute their wines to markets yet untouched by current Central Otago wine makers.
 Within three years of operating Viticultura Central Otago is selling just over 15% of Central Otago's full fruit volumes. The client base covers wineries in all regions of New Zealand, and a mix of category 1, 2 and 3 wineries.
 Viticultura provides subsequent services around the sale of fruit, freight logistics, fruit maturity sampling, provision and review of grape supply agreements and establishing contract winemaking.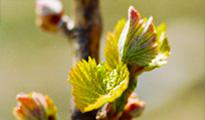 enquire about our Brokerage services